Please follow the instructions listed below to enroll in SmartHub. This will allow for easy account access, online secure bill pay, account usage details such as daily and hourly usage, graphs indicating average temperature, as well as reminders and outage notifications. If you're already a SmartHub user, you can start with Step #7 to setup additional contact information and then subscribe to notifications.
Step 2: Enter your account and personal information on the signup page and click "Submit."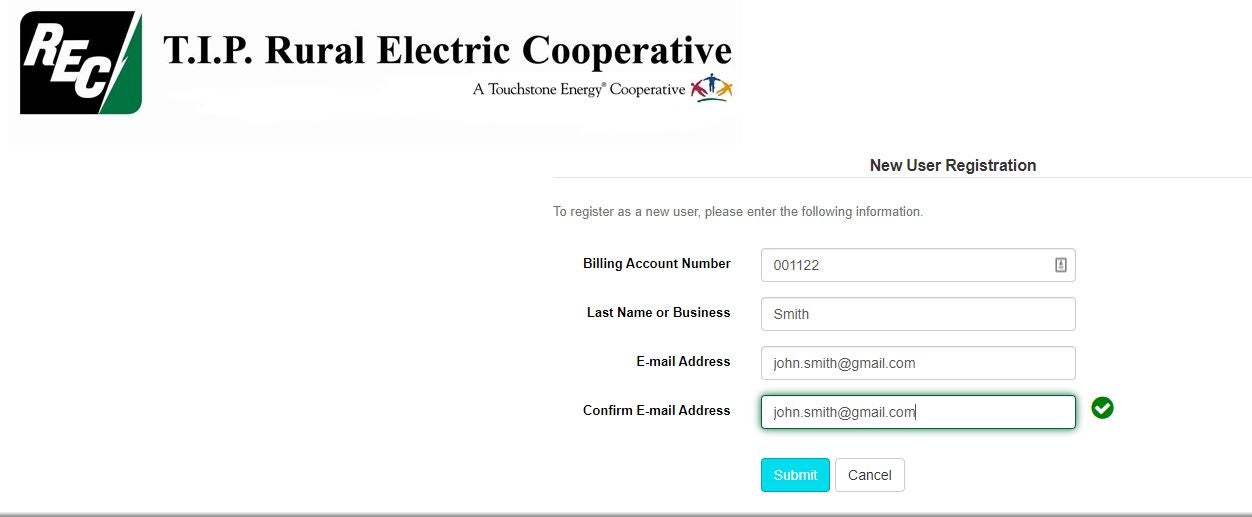 Step 3: Complete the 2 Factor Authentication step. Enter your last bill amount or your billing zip code. Check the reCaptcha box, accept the Terms, and click "Submit." 

Step 4: You will receive an email confirmation to the address used when signing up. Access your email and click the "Verify" link to complete the SmartHub setup.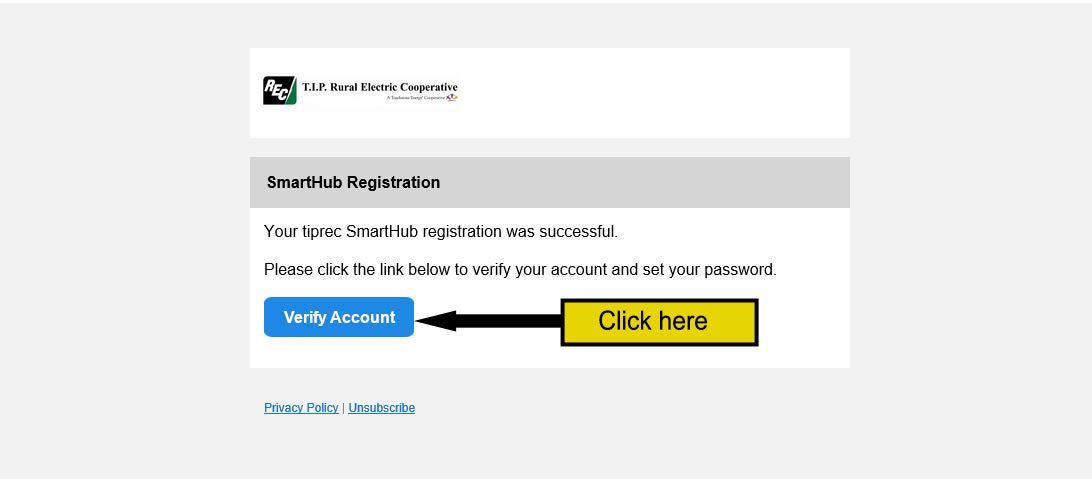 Step 5: The verification button will launch another webpage and prompt you to create your password. Enter a strong password and click "Submit."

Step 6: Congratulations, your SmartHub account is now setup! From here you will be prompted to choose a paperless preference (feel free to decline paperless billing), and add a security phrase if you intend to store credit card information. After making those designations you are ready to setup Contact and Notification settings. 
Step 7: To configure notifications you will have to add contact information first. Your email address used for registration is available by default in SmartHub. If you would like to use text message notifications, you will have to add a cell phone number. To do that click the "Notifications" menu and then click "Manage Contacts" from the dropdown. 

Step 8: Click on the "Add Phone Contact" button and enter the cell phone number you would like to use. Be sure to check the "Receive Text Messages" box before you click "Continue."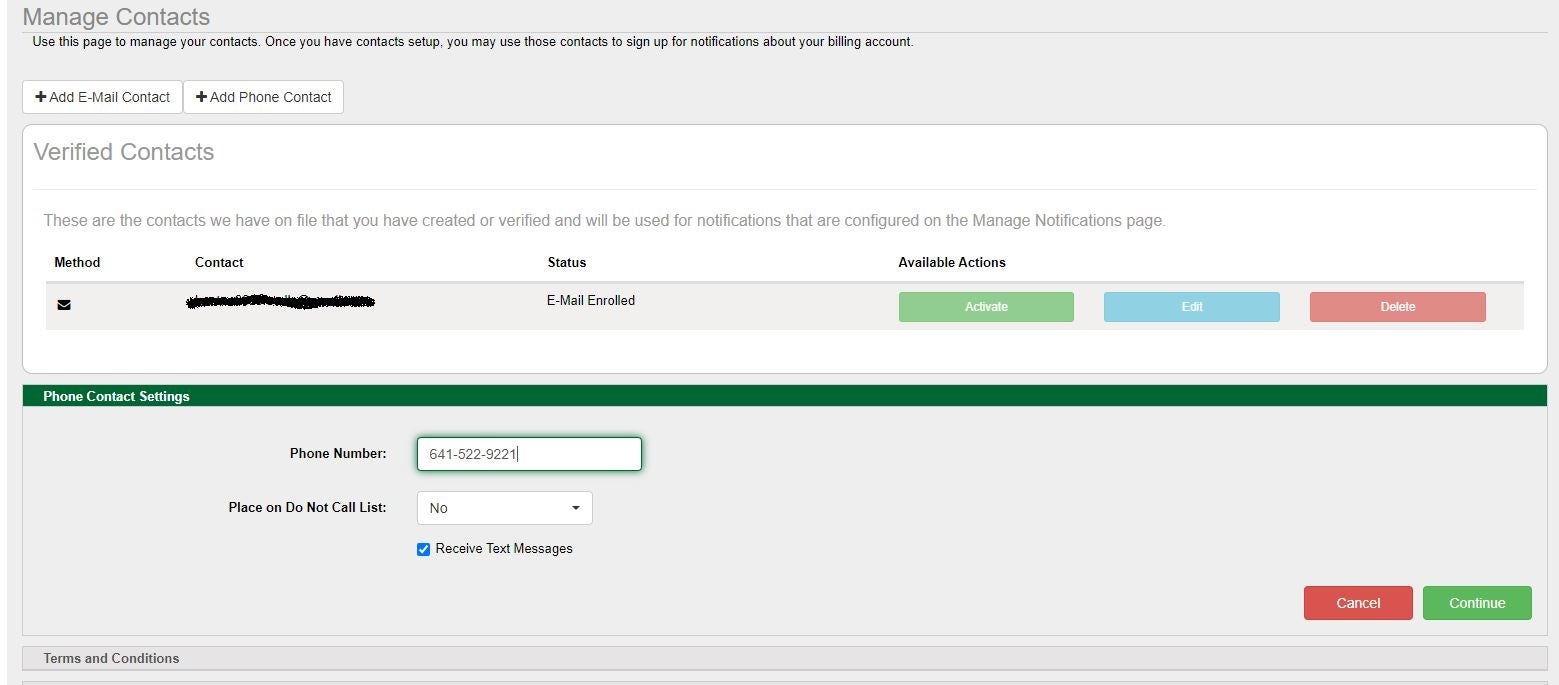 Step 9: You will receive a verification code to confirm the phone number via text message. Enter the verification code into the next screen and click "Save Contact."

Step 10: With an email address and cell phone number enrolled, you can now setup notification options for many different options on your account. In order to receive these notifications, you will have to opt in by clicking the "Notifications" menu, and then choosing "Manage Notifications" from the submenu.
Step 11: To receive service related Notifications, please click the "Service" heading on the screen and then choose your preferred contact method for each. In this example we have setup text message notifications for planned outages and email notifications for all other notifications. You can set these all according to your personal preference.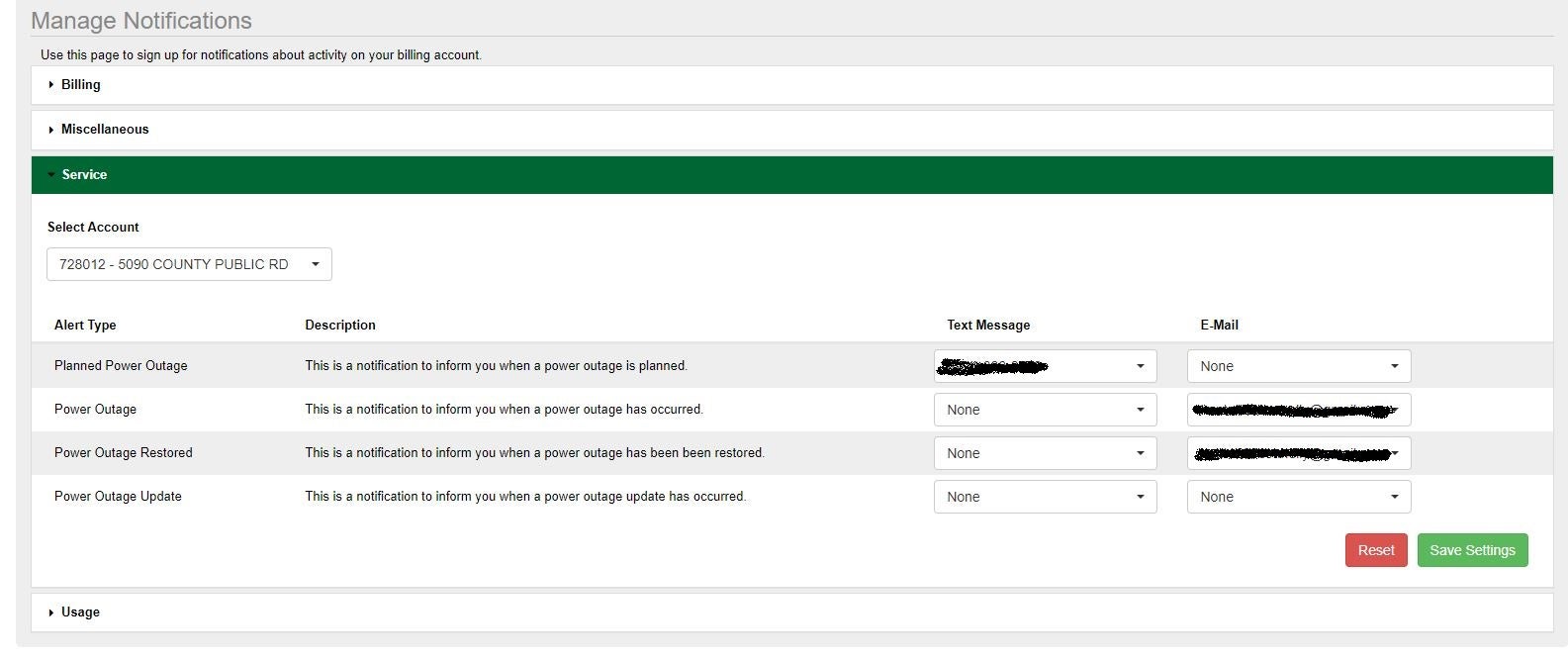 T.I.P. REC will be using the Planned Power Outage notification to communicate service interruptions due to peak loading issues moving forward. When we are notified by our power provider of an impending interruption, we will enter it into our systems and an outbound notification will be sent to any and all members who have configured this option within the SmartHub account. Please use the instructions provided above to setup your preferred contact method and subscribe to the Planned Power Outage notifications if you would like advanced notice of a service interruption.